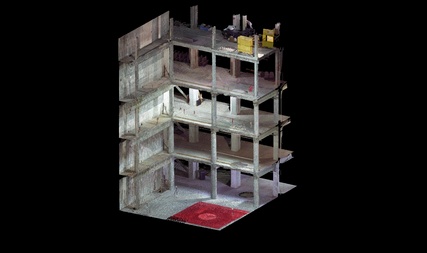 3D Laser Scanning
Hannah & Associates, Inc. works seamlessly to provide technical services for our clients. Our laser scanning experts, architects, and superior technology come together to create a value-add component for project design and construction teams.
Hannah & Associates, Inc. uses 3D laser scanners to gather data, optimize data management and streamline the process for documenting existing conditions. The scanning process is precise, fast, and creates a virtual copy of reality at a remarkable speeds and thousands of measurement points per second.
It is proven that using 3D laser scanning accelerates completion times, reduced waste and streamlines the delivery of existing 3D as-built deliverables to design and construction teams. Laser scanning has become a recognized tool by project teams for gathering large amounts of data from existing sites. The technology is beneficial in a multitude of industries, from the built environment to manufacturing process documentation.